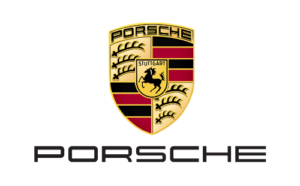 Porsche Repair Service, serving, Whittier, La Habra, Brea, Fullerton and surrounding areas since 1970
Vehicle Maintenance and Repair
Not every mechanic can fix a Porsche. Everything about the car is sophisticated, and that is why we only employ trained specialists that are the best in the business when it comes to Porsche repair in Los Angeles and Orange County. Our world-class facility is equipped with the latest Porsche diagnostic technology to detect the slightest of issues with your car. Here are some of the maintenance and repair services our highly experienced Porsche technicians are trained to do:
General Porsche Maintenance
Cars are machines and are susceptible to wear and tear, so they need regular maintenance to keep them running at optimum levels. After you've driven your Porsche for a certain number of miles and need general maintenance services such as a full diagnostic of the vehicle, oil and filter change, as well as wheel alignment and balancing, we are fully equipped to handle the job.
Other minor maintenance services we offer include fluid changes such as brake fluid and transmission fluid to enhance your Porsche's performance. We also take care of electrical systems and air conditioning systems. So if your air con is not working properly, we can correct the issue fast and affordably. For minor electrical problems such as power windows and lock doors, our specialists can fix these issues as well.
Engine Maintenance Services
Our expertly trained professionals are well equipped to handle both major and minor engine maintenance and repair services. For minor engine maintenance services, we carry out calendar-based services which mostly include fluid changes, ensuring the fuel injection system is running at optimum levels and correcting the "check engine" warning light.
The engine is like the brain of the car, and once you damage the engine, the car is bound to give you issues. Some of the most common Porsche engine repair services we offer include fixing oil leak issues, fixing fuel injection deficiencies as well as diagnosing and fixing coolant leaks. Also, when you've used your Porsche for a couple of years, we do ignition services and repair such as replacing the fuel pump and spark plugs to help the engine run smoothly.
Some of the major engine repair services we offer include water pump replacement and radiator diagnosis to keep the engine well cooled during use. If the radiator hose is worn out, we replace it for you, and we also change faulty radiator fans.
Your Porsche's head gasket is a very important component of the engine. It separates the water and oil that flows in the engine, but since it is exposed to extreme conditions, it wears out over time and needs replacing. Our specialists are professionals in opening the engine head to replace the gaskets. Also, if your Porsche's engine has knocked for some reason, we do full engine repairs and replacement.
Drive Train Repair and Maintenance Services
When you bring your Porsche to our repair shop for drive train maintenance and repairs, you will immediately feel the difference. We specialize in Porsche transmission repairs whether it is the clutch repair for a manual vehicle or gearbox repair for an automatic Porsche, our team of transmission specialists have got you covered.
What's more, our team of experts can upgrade your braking system to ensure that you can always rely on your car's ability to brake. We carry out ABS diagnostics services as well as replacing the brake calipers, pads, and rotors for enhanced stopping power.
As a Porsche owner, you need to feel sporty yet comfortable when it comes to riding quality . That is why our steering and suspension experts ensure your car is well balanced between the feelings. We do an overhaul of the suspension system as well as calibrate your steering settings to give you the ultimate driving experience.
Give us a call today to set up an appointment. (562) 245-9255. We also specialize in Volkswagen auto repair and Audi repair and maintenance.
Schedule a repair appointment for your vehicle now!
Our state of the art repair facility is capable of servicing all makes and models