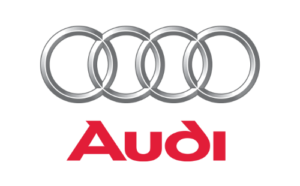 Audi Repair Service, serving, Whittier, La Habra, Brea, Fullerton and surrounding areas since 1970
Audi Service and Repair
If you own a high-performance vehicle like an Audi, taking it for regular service allows for optimal performance. The only way to ensure that your Audi remains in best condition is to make sure that it is well maintained and serviced by a reputable service company. Game-Face Motorsports is an experienced company that provides professional car service since 1970. Our company is based in Whittier, Ca and our Audi repair and maintenance service covers the Los Angeles and Orange County neighborhoods.
Our company has skilled, experienced, Bosch certified technicians who take pride in what they do. To make sure that your car gets the best service, our technicians take great caution when servicing your car to ensure that everything is done right. Our skilled technicians coupled with advanced diagnostic equipment allows us to work on your Audi efficiently within a short time. We also ensure that our clients get the best service at competitive prices.
We also provide a generous warranty and assurance period on our services. Our specialist technicians work diligently to ensure that your car will not only run better but also have improved performance.
Don't wait until your car develops mechanical problems for you to get it serviced. Our experience and skilled Audi mechanics have enabled us to provide the best service to our esteemed clients. We can handle basic car service to both major and minor repairs, giving you the peace of mind you deserve. Besides major repairs and services, you can also talk to our experts to get professional answers to any question that you may have about Audi care or enhanced performance.
If you are looking for your one stop shop for all your Audi maintenance needs at a reasonable price, feel free to contact us today. In addition, our experts have many years experience of maintaining all Audi models, vintage and modern. If you need your car serviced soon or have any question about your Audi, calls us now or request an appointment online.
Independent Audi Specialist
We are excited by the increasing number of Audi vehicles on the road. Our staff has always been big fans of Audi, and we love working on these cars.
Although the demand of Audi in America has risen in the past couple of years, Audi has a long history. The First Audi was produced more than a century ago in 1910. Since then, there have been a lot of models produced to suit the rising demands. Game-Face Motorsports has worked consistently over the years to ensure that all your Audi needs are catered for the best way possible. Besides having a full-service facility stocked with parts and equipment for all comprehensive Audi maintenance service, our trained staff are exceptionally skilled in handling all the Audi models from the 1970 vintage Audi to the New R8.
Although other places in town offer Audi service, our friendly and specialized experts guarantee you the best customer satisfaction that is hard to find in any other place. Scheduling an appointment with us will ensure that your Audi performance is enhanced. Besides, allowing us to do basic maintenance such as oil change, engine check and wheel aligning, we will allow you as the owner to enjoy the driving experience while ensuring that the value of your investment is protected.
Give us a call today to set up an appointment. (562) 245-9255. We also specialize in Volkswagen auto repair and Porsche repair and maintenance.
Schedule a repair appointment for your vehicle now!
Our state of the art repair facility is capable of servicing all makes and models