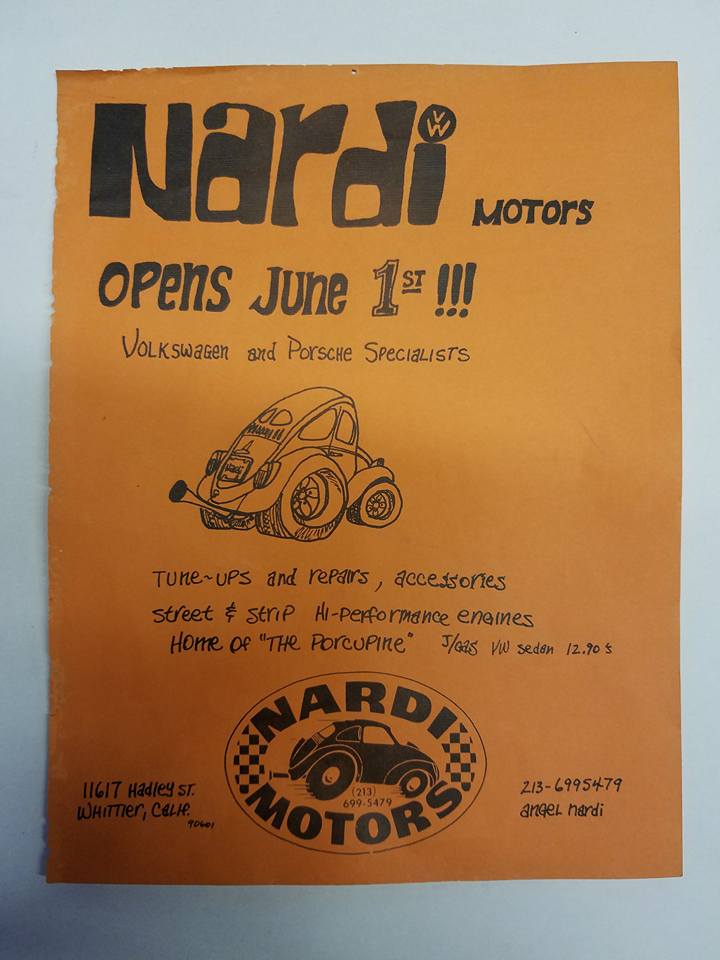 Pioneer in Porsche Repair
Officially opening his doors in Whittier, California on June 1st, 1970. Nardi Motors recently celebrates its 48th year serving the city of Whittier, North Orange County and surrounding areas in the same location. Over the years Nardi Motors has experienced many changes . So has the automotive industry as a whole. From the beginning, as lead technician at Down Town L.A Porsche and Townsend Valley Volkswagen, to a Texaco Gas Station in Pico Rivera, where he got his first opportunity to operate his own service area. Angel Nardi had his heart set on owning and running his own business his own way. Known as Dick n Walts Honda in the sixties, the opportunity presents itself for Angel to purchase the building today known as Nardi Motors.
Being one of the few shops in the general area to specialize in certain makes, the early days were ground breaking and business boomed, proving that hard work and dedication would make him successful. Originally specializing in Porsche and Volkswagen exclusively, he would branch out and service Audi, BMW, Datsun and Mercedes Benz. Among his many successes his love of Race Cars would consume a lot of his free time. With a degree in Mechanical Engineering, he was well suited for Race Cars which provided him with challenges he so loved.
Nardi Motors in Whittier
Orange County Raceway, Irwindale, Lions, Fontana, Ontario Motor Speedway, Riverside Raceway the list goes on, places he and his many friends would spend their time.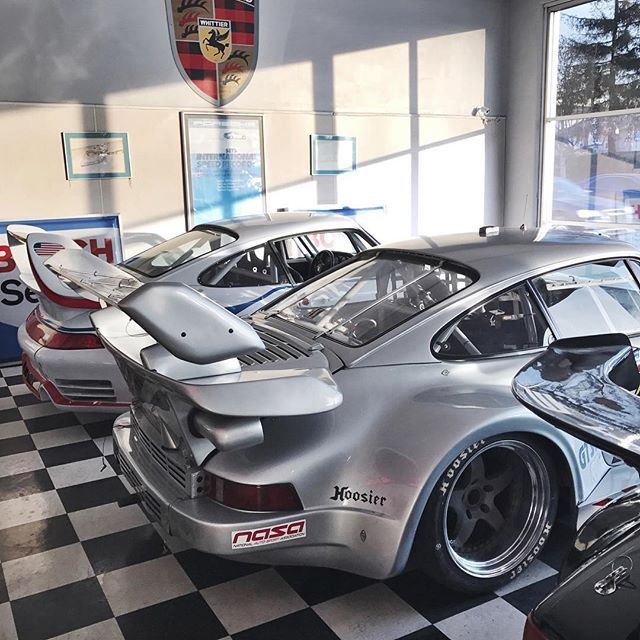 A life time of experiences, and as the saying goes, "blood, sweat and tears" and in those moments his character emerged and molded him into the man he was. Sadly we lost Angel in the summer of 2016.
Today, we continue on with his philosophy of hard work, honesty and integrity. He would have it no other way. A good friend said to me, when he learned of his passing, "Angel was a true pioneer and contributed immensely to the Porsche industry" While in the summer of 2016 he quietly left us, there is no doubt his spirit is with us as each day that goes by. He was a proud man, he made us laugh, doubt ourselves at times with a lesson in mind, emotional to his detriment and loyal to his family and friends. Rest in Peace old friend…….
Contact us Today to Service your Vehicle
Our techs can effectively diagnose and repair any problem